AWKWARD PAINTINGS.
A painting: you love it or you don't. So many walls to fill, so many opinions... there is nothing strange about that. And that is the beauty of art: if you love what you see, then go and get it. If the blood in your veigns does not start pumping... well, just leave it hanging for someone with awkward taste.
About Us.
We love to paint. We paint whatever visualizes our imagination. It might be a fantastic story to tell. It might be a hommage to a great performer and bringer of higher moods, such as musicians. Nothing more, nothing less.That is why our work seems easy to please: we like to paint soft-to-get.
Project Keukenhof: The Blooming Dutch
No Story No Glory! Adriaen Maertensz was unsuccessively the captain, commander, and governor of Ambon and the shady administrator of the Dutch East India Company (VOC). As Adriaen grew older and wiser, he had a change of heart and decided to have his portrait painted to prove to the world that in the end, karma stains whoever deserves it. In cooperation with Youpography and our valued Cuban Salsero slash Road Warrior model Frans Visser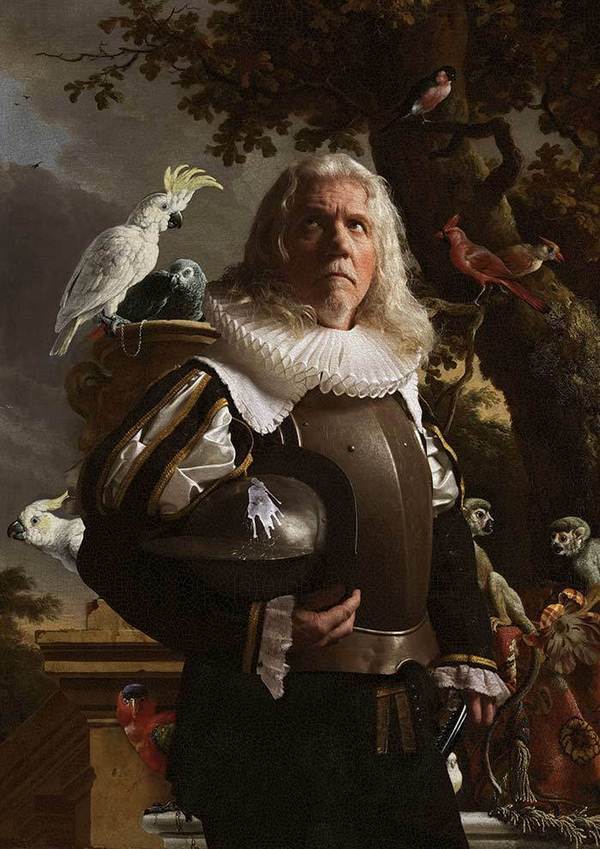 Project Keukenhof: THE FIRST WAVESURFER
WHO was the first western wavesurfer? What we DO know is that it was not Captain Cook who first witnessed the Polynesian waveriding. It was most likely the crew of the Dutch explorer Abel Tasman who, after discovering Tasmania and New Zealand, bumped into Fiji and Tonga 100 years before Cook. It is said that one of the crew members got so enchanted by the Polynesian ways that he decided to leave the crew after arriving in Indonesia, and lived on, embracing the Island life. This painting is rewriting history! With compliments of The Green Surfer.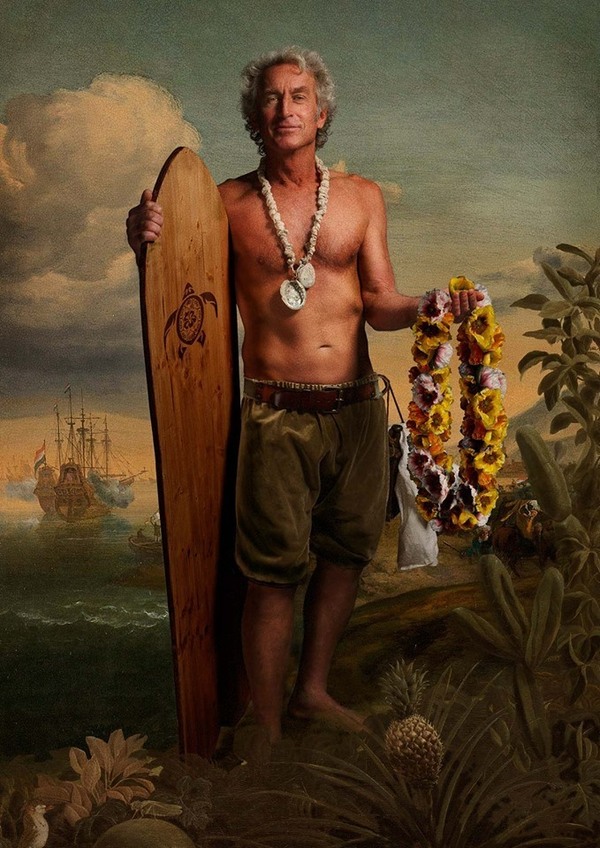 Vinyl Heroes
Heroes of Music, decorated with vinyl elements. Because vinyl is the black gold! Painting size 1.50x1.20 meter (or any size you prefer). Can be ordered on demand!
Want to know more?
Mail us and you will gain an eternal friend!